Written by a fitness nerd that's addicted to cuteness. This blog is about working hard, reaching your goals, and having fun along the way.
By day, Lisa Quinones-Fontanez is a Legal Administrative Assistant; MFA Graduate Student/Blog writer by night; and Mommy at all times. Lisa started the blog AutismWonderland as a class assignment in the fall of 2010.
When Lisa's son, Norrin, was diagnosed with autism in May 2008, she felt like Alice, falling down the rabbit hole. Lisa found herself in a new world, she did not understand. And she soon realized when autism families are depicted in mainstream media the urban Latino experience is rarely represented.
AutismWonderland not only documents her family experience with autism but the site also provides resources (especially within New York City) and book/product reviews.
In between work, school, laundry, blog writing and advocating, Lisa is also working on a historical fiction novel (working title) A Thousand Branches. A chapter excerpt (The Last Time of Anything) from A Thousand Branches received Honorable Mention in
Glimmertrain's
Family Matters October 2010 competition.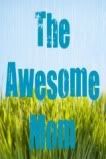 Mother of three amazing children. I've been called Super Mom by many... I like that title. I don't like the words: no, I don't know or impossible. We live in the age of information.... if you don't know something ... You better find out and fast. She enjoys blogging about her adventures with her three children at http://www.theawesomemom.com/ She wants to share her experiences in the Bronx and beyond with other mothers just like her. She hopes to motivate and inspire mothers to want more for their kids.
I'm selfish and selfless. I'm patient and impatient. I'm a perfectionist, but I am not perfect. I'm nice, but I'm grouchy. I like to be fashionable, but I'm comfortable being basic. I am social, but I am anti-social. I am a germophobe who partakes in the five second rule. I don't like to be alone, but I enjoy having my space. I pride myself on being independent, but I become attached. I am a homebody who is hardly ever home.

I contradict myself. But I am consistent.

I am a Latin lover; lover of Latin books, films, music, food, MEN. Don't hate, I'm just a product of growing up in the South Bronx.
I am a lover. I am a writer. I am a shopaholic. I am a dancer. I am emotional. I am passionate. I am crazy.

Crazy Cazley.
You can also follow her at :Facebook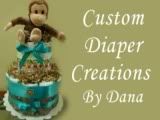 Beautiful Diaper Creations for any occasion! You can also follow her on : Facebook